Product & UX Design
Design Research, UX, UI, Visual Design, User Testing
(Sketch, InVision, Axure, Usertesting.com, Google Analytics)
General Manager, Content Manager, Data Scientists, Product Manager, Project Manager, UX Designers, Front-end Developers, Back-end Developers, QAs

50%+ of 24MM+ monthly UVs of TheBalance.com are millennials, who are going through key milestones such as starting a family, buying a home, or getting a job. They find some engaging content on thebalance page when they come from search engines like Google to gather information on specific topics. However, users don't stay on thebalance page to utilize further content, but they leave. We want users to engage content more, spend more time, and do more things to increase page views.
_________________________
How can we package relevant content to attract users to navigate to new place quickly?
We heard this pain point a lot during user research process including listening lab, user surveys, and usability test for redesigning formerly About.com Money and Careers channels to a stand-alone vertical brand, TheBalane.com.
First, to better understand About.com, we audited the website and created Design inventory including content model, sitemap, wireframes, and UI/Visual Design.
︎
UX/UI Design Inventory
Also, we researched competitor publishing websites focus on the article pages and UX flows.
From design research and whiteboarding sessions, we found two major potential areas for improvement. First, we need
clear taxonomy and new navigation to support ever growing content. Second, we need to solve how to populate ever growing and evolving relevant content in linear/nonlinear ways.
How to populate ever growing and evolving relevant content in linear/nonlinear ways
______________________
We had a handful of workshop sessions with stakeholders, a Product Manager, and Developers. Then, we settled on a couple of ideations: 1) Curated articles experience 2) 'Up Next' feature in recirculation area.
We designed mobile-first to encourage clear thinking, content priority, and a linear progression. Since the article pages and design syetem are already existing, we went straight to high-fidelity comps.
Here are a few examples of Axure prototypes I worked on:
Ideation #1: Curated articles - infinite scrolling experience
Mobile prototype
,
Desktop
prototype
Ideation #2: 'Up Next' feature in recirculation area
Mobile prototype,
Desktop
prototype
︎
more
Interactive prototypes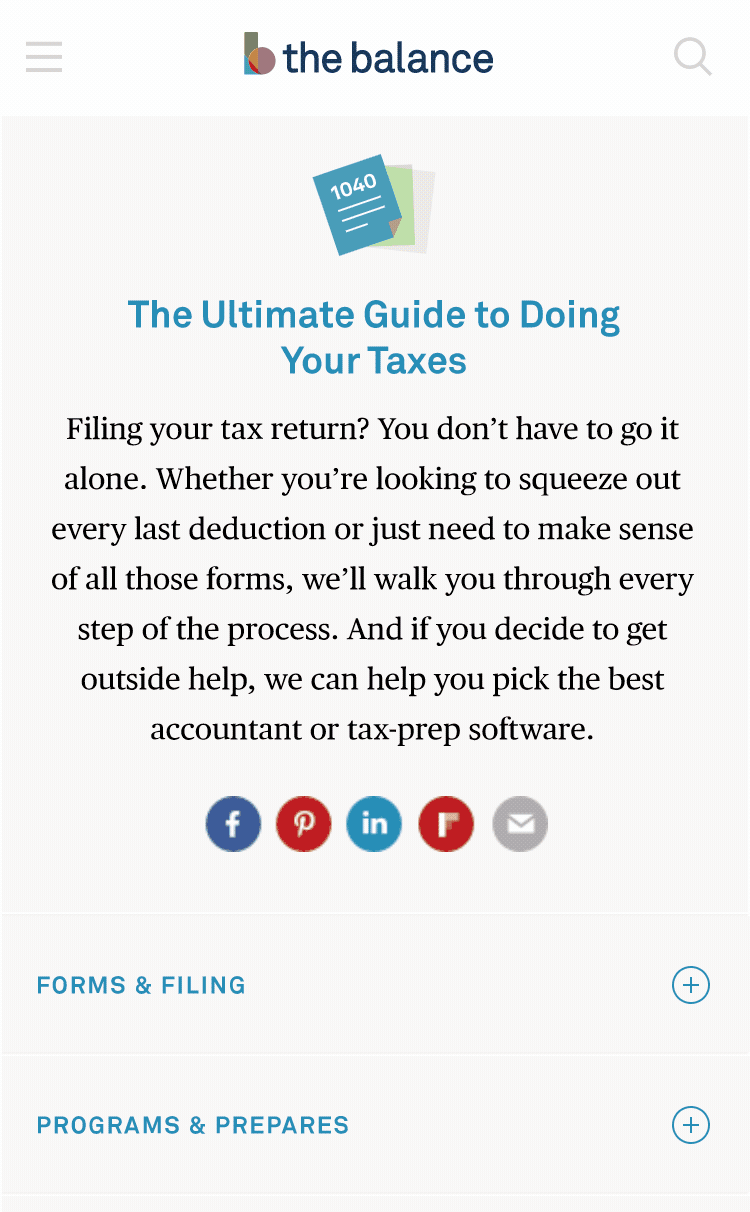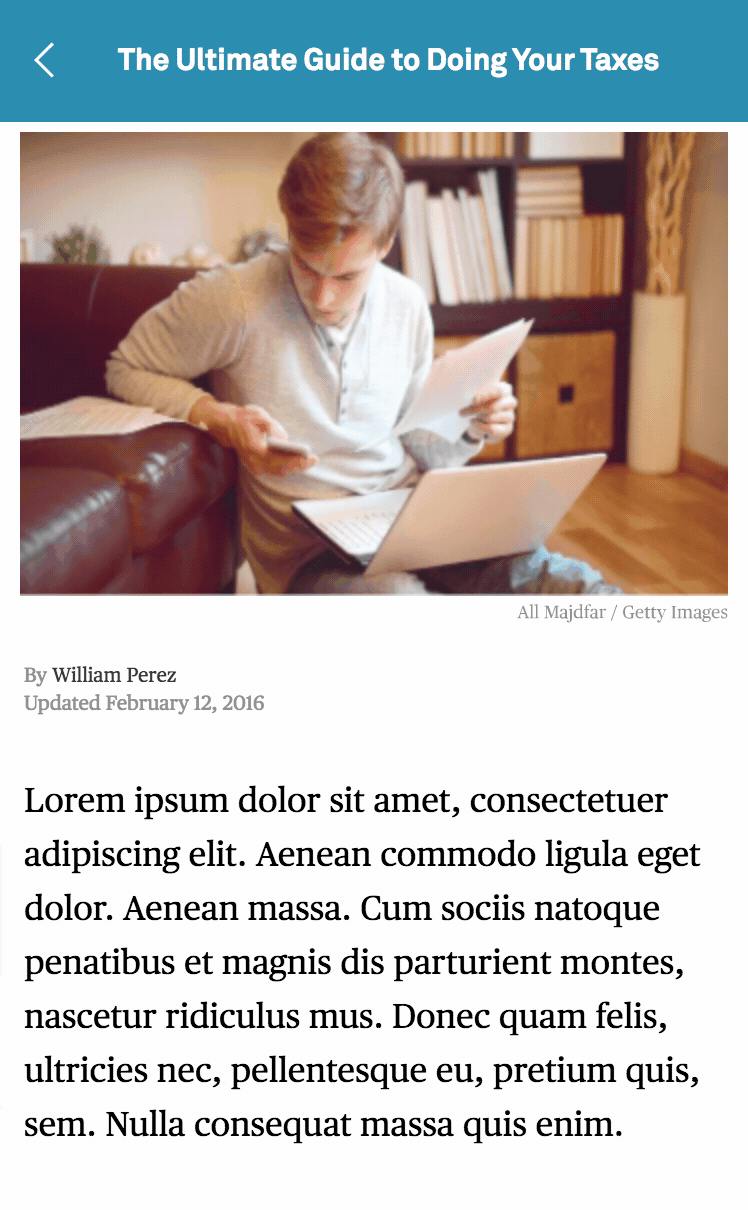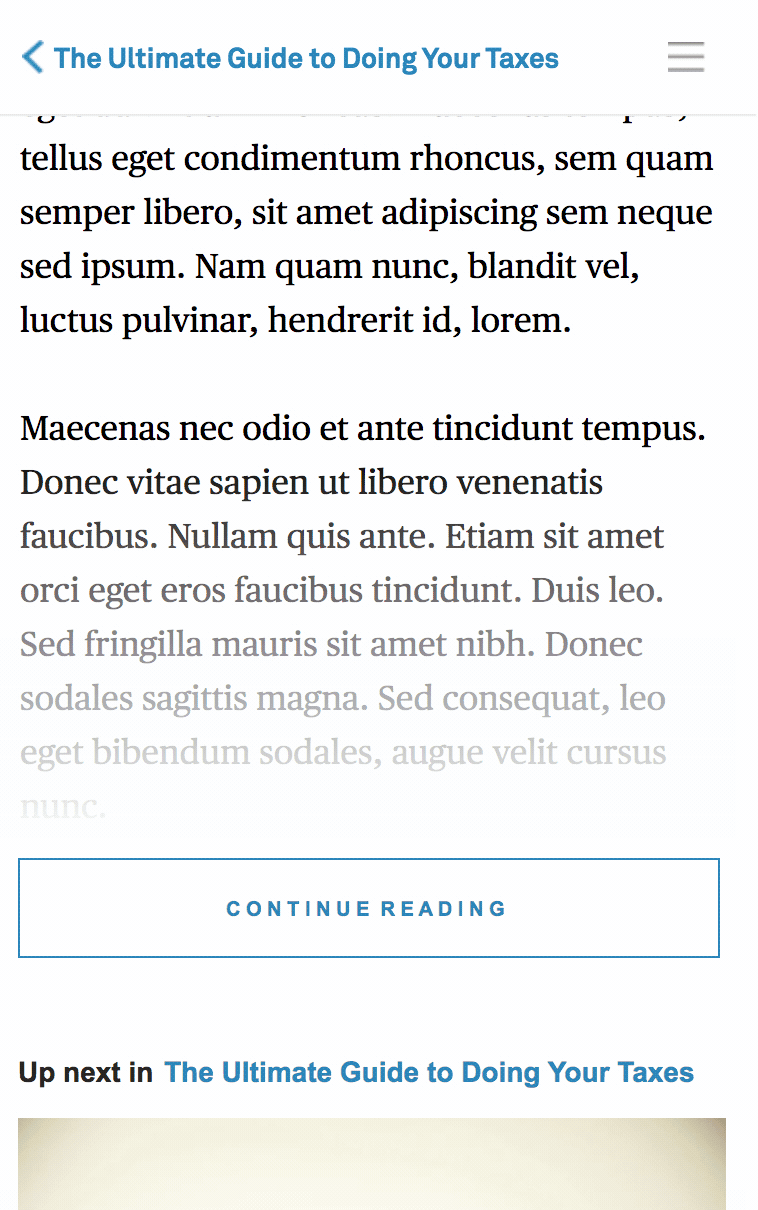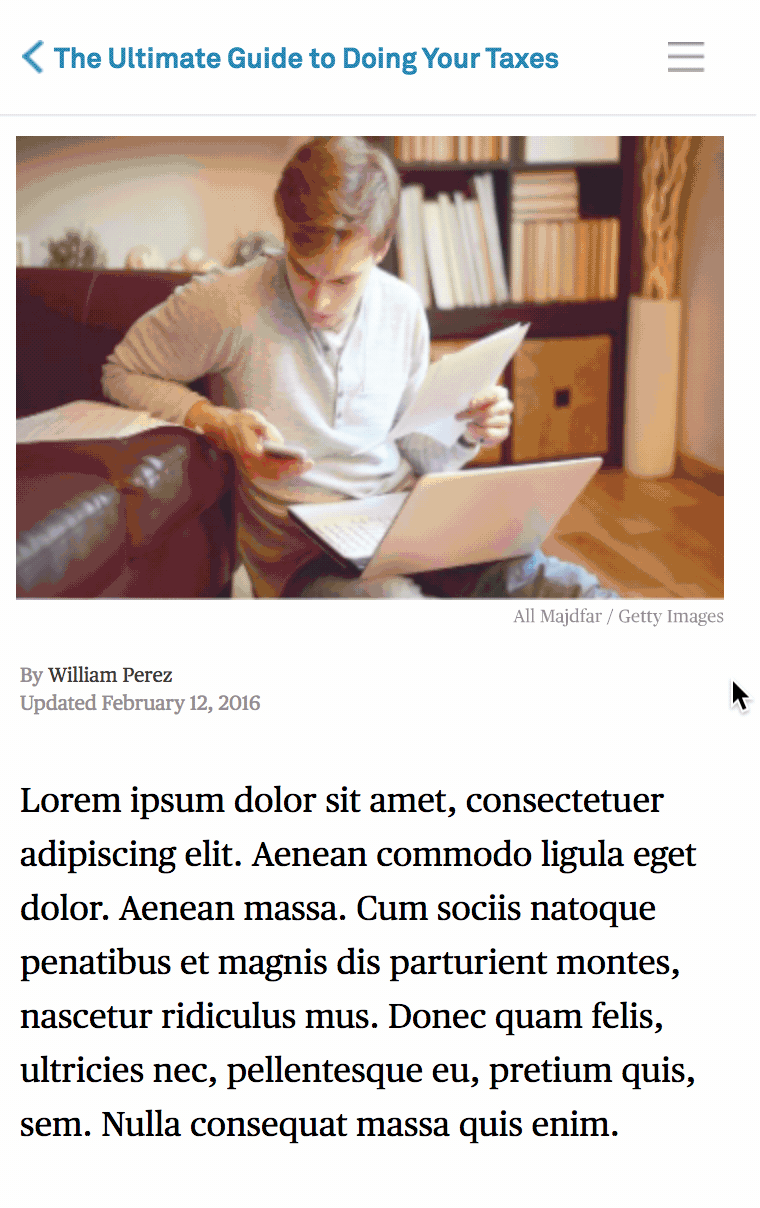 ________________________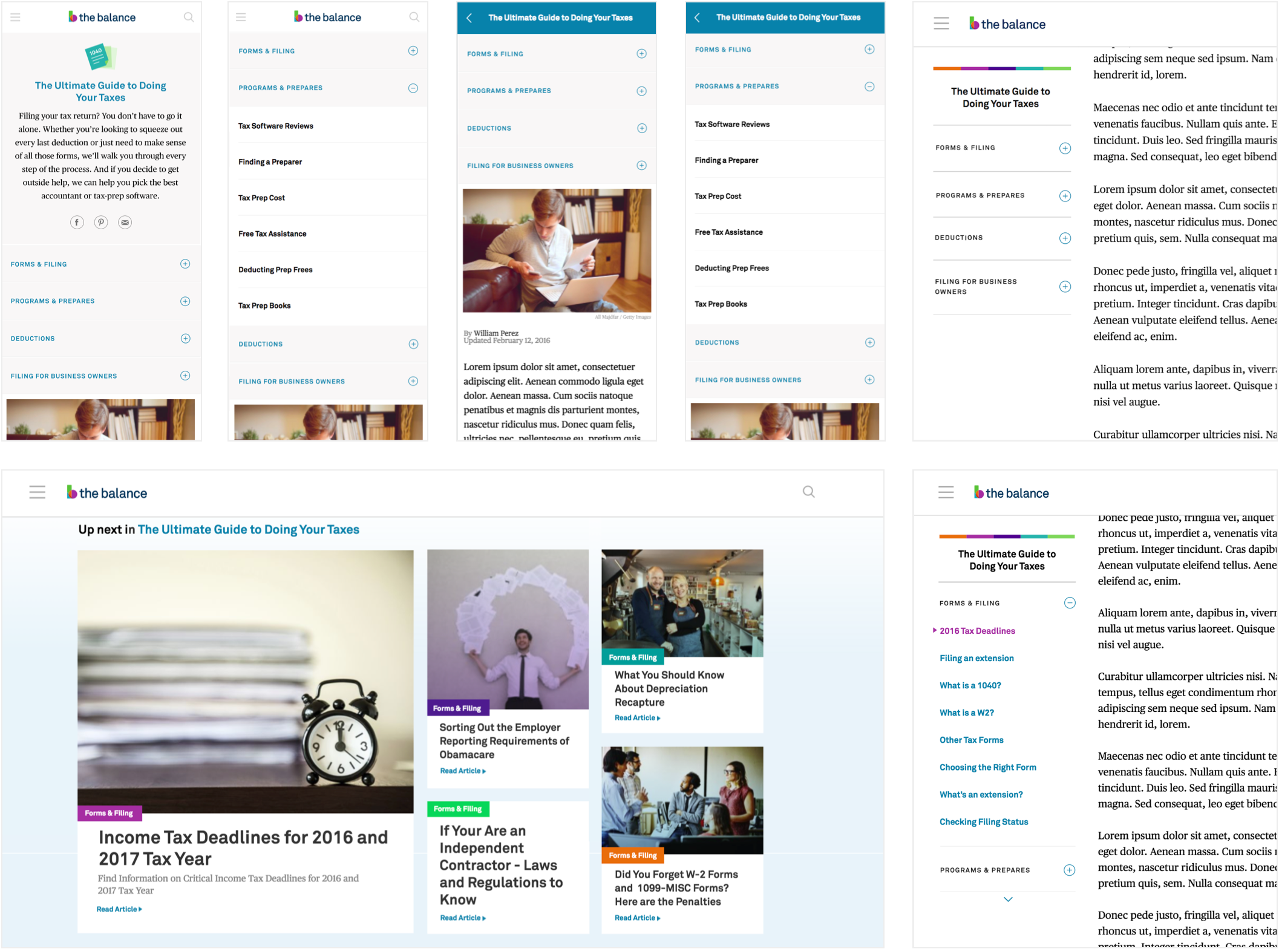 I spent some time to review competitor websites and gathered Visual/UI Design elements.
︎
View PDF document
Within TheBalace.com Design System, I explored iconography and Visual/UI Design for top five sections.
As a result, thebalance.com increased to +271%, 24MM monthly unique visitors since 2017 launch.